Distribution modules for High-temperature with electronic circulation pumps and open manifold
Download HD image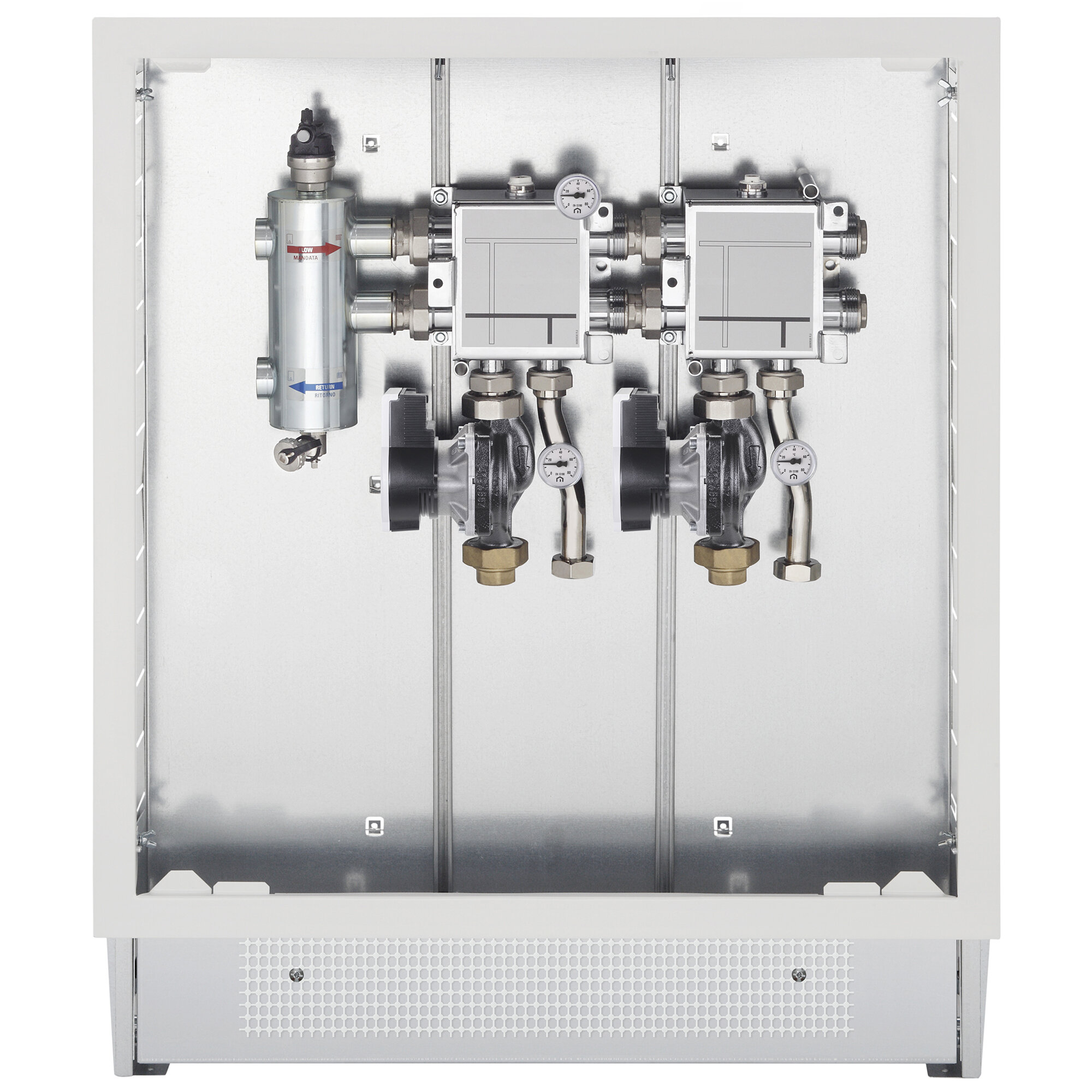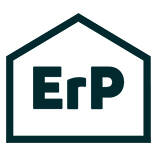 Distribution modules for High-temperature with electronic circulation pumps and open manifold
Distribution modules for High temperature heating systems, with electronic circulation pumps and open manifold, to manage zoned heating systems requiring large water flows with consistent feed temperatures.
The main feature is the "modular" construction which allows to assemble one or more modules as required.
The unit is supplied standard with Wilo Para RS 25/7 electronic circulators and open manifold (hydraulic separator), which allows feeding to single modules without any mutual interference between the primary and secondary circuits, and the supply of large water flows to the secondary circuits if the circulator on-board the heat source is not powerful enough.

The system is composed of:
- open manifold
- no.1-2-3 High temperature distribution manifold
- no.1-2-3 Wilo PARA 25/7 electronic circulators
- Monitoring thermometers
- Manual air vent valves
- Fill and drain valve

Technical specifications:
- Distribution manifold head threads: 1"1/4 M - 1" F
- Distribution manifold outlet threads: nut 1" F
- Single zone outlet threads: 1" F
- Distribution manifold maximum temperature: 110 °C
- Maximum pressure: 10 bar

Note: for a correct recessed installation, it is recommended to install the module keeping a distance between the back of the box and the flush to the wall equal to 135 mm.
| Model | Q.ty per pack. | Code | |
| --- | --- | --- | --- |
| | | | |
| | | | |
| | | | |